The strategy of SIMO INTERNATIONAL is based on the establishment of a long term relationship with its suppliers while the diversity of its channels (Europe, Eastern countries, North Africa) permit to become the center of distribution and regulation of their unsold stocks.
The markets of SIMO INTERNATIONAL do not interfere in the traditional markets of its partner suppliers. The products are mainly distributed through proven and mastered channels for many years.
Distribution of our customers around the world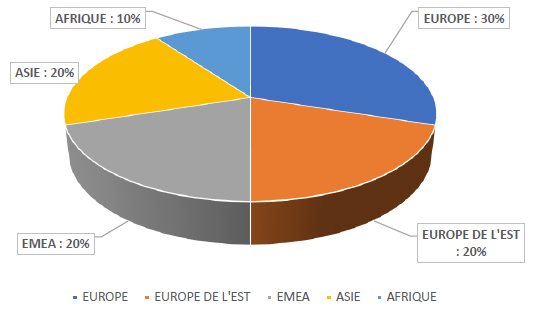 Sell your excess inventory
You are a brand and want to sell us your excess stock? Contact us through our Contact form, a member of our team will get back to you as soon as possible.
Unique relationship between the brand and Simo International.


Discovery and understanding of your needs.


Response to the brand's objectives (What products do you want to sell to us?).


Valuation of unsold items.


Definition of an offer and conclusion of the sale.


Controlled distribution in accordance with the specifications that we will have established together.